Freeride Day Ankogel
Downhills up to 1.500 height meters. Enjoy sunny Southern hillsides and shady powder slopes in high alpine atmosphere.
In the skiing area Ankogel a high alpine freeriding day tailored to your wishes awaits you. No matter if you love shady powder hillsides or sunny downhills. No problem if you prefer short options near the slopes or rather enjoy freeriding far away from the busy skiing slopes on a 1.500 height meter long downhill – one of the longest in Austria. We can offer you a variaty of possibilities – from ideally inclined hillsides to steep downhills. It only depends on what you want, on your skills and obviously on the weather and snow conditions. But one thing is for sure: Your mountain and skiing guide will find the best downhills for you! You'll get the most out of it when you have some experience in 35 degrees steep powder terrain: Ankogel is not an area for complete freeriding beginners. If you want to improve your skiing technique first, you can do this here. In case you are interested in freetouring with ascents between 1 and 1,5 hours, then please let us know when making your booking – the area offers really great options. However, due to the high alpine terrain you should have some previous experience with skitouring.
Meeting point is at 8:40 a.m. at the valley station of the skiing area Ankogel (next to the ticket office on the right). It is pretty convenient to take the train to get there (the ski bus leave the trainstation of Mallnitz at 8:17 a.m., find here the train schedule). In case someone wants to sleep in or be the first one on the slopes (we know: "no friends on powder days"): just ask us regarding a different meeting time!
We choose the freeriding downhills individually, thereby completely taking into consideration your skills, wishes and the latest weather and snow conditions. All this we check on our first short downhills near the skiing slopes. If the conditions are good and you are up to it, we can do our highlight downhill of 1.500 height meter in the afternoon. We start with a 15 minute ascent by foot through amazing, shady, but partly demanding terrain and then freeride all the way down to Bad Gastein (we'll get back to the skiing area by train). Our  freeriding day finishes at approximately between 3-4 p.m. (of course we'll have a lunch break in between)
For the Freeride Day Ankogel a secure skiing technique for offpiste downhills with steep slopes up to 35 degrees is a must. If you wish and the conditions allow, it is also possible to go for scarps up to 40 degrees (or even steeper). Also for the standard downhills you should have enough fitness for skiing in the terrain for a minimum of 30 minutes per freeriding downhill. In case you'd like to improve your skiing technique or check your fitness/skills, check out our
Freeride Training Program
.
Fixed day at Ankogel every Tuesday:
99€ pP (minimum of 3 persons)
Individual booking:
1 day Freeride Ankogel starts at 85€ guiding fee.
1 Person: 360€ // 2 Person: 190€ pP // 3 Person: 140€ pP // 4 Person: 115€ pP // 5 Person: 95€ pP // 6 Person: 85€ pP
Skiing equipment: for the Freeride Day Ankogel we recommend an allmountain ski up to a Fat Boy (>100m width), depending on the conditions.  Freeriding ski can be provided by us if needed! Ski with an ascent function are not necessary fort he standard route. With your booking confirmation you'll get a short information on the weather and snow conditions, so that you can choose the right ski. You can borrow all the equipment with us.
Safety equipment: Modern ski helmet and modern avalanche equipment (beacon, probe & shovel) have to be carried with you at all times. An avalanche backpack is optional. The avalanche equipment (excl. Airbag) can be provided by us for free.
Included in the price are:
Guided tour with a state approved mountain and skiing guide (all expenses of the guide included
Avalanche equipment (beacon, probe & shovel by Pieps)
Dynastar freeride ski (Cham 2.0 97) can be rented for 20€ per day
Not included are:
Skipass
Possible transport costs (train ticket, shuttle etc.)
Lunch
In case you have questions regarding the program, just give us a call or write us an email using the below contact form: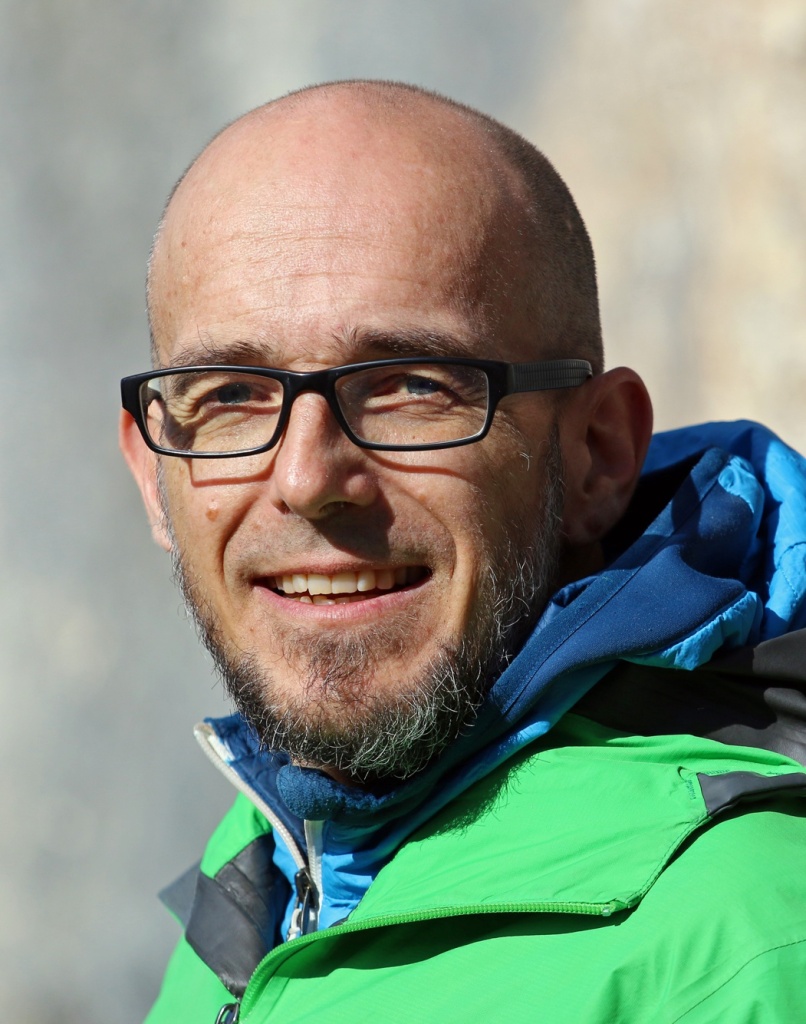 Any questions?
+43-677-61162620 or via mail: info(at)freeride-hohetauern.at
"Freeriding at Ankogel is still one of the biggest insider tips: Greatly loved the locals only few foreigners currently find the way to the freeriding area of Ankogel. Which is a big advantage for us: while in other places the freeriders are looking for an untouched powder downhill, we can swing down a perfect downhill totally relaxed. Thereby the 1.500 height meter long downhills on the Northern side count to the longest in Austria. And all this in the midst of a breathtaking high alpine surrounding looking at the 3.254m high Ankogel. 

By the way, the area is very suitable for freetouring: With an ascent of 1-1,5 hours in direction of Ankogel a great number of further up to 1.900 height meter long downhills can be reached. If you are interested just ask when booking."